It's Reef Week 2018 (March 9th – March 16th)! Yes, we set off to save the reef, or at least give it our best shot by joining in the efforts of the conservation community's consistent attempts to shine light on the economic and environmental importance of Belize's Barrier Reef! This year's theme has a pretty good ring to it, "Our Reef Rocks: Protect It; Don't Neglect It"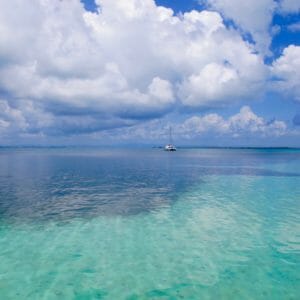 Back in 2013 when this weeklong campaign was first launched, the objective was to bring awareness to the sensitivity of the barrier reef. As it seeks to grow every year, the campaign is at a point now where it tackles not only economic sustainability, but also environmental sustainability. This means it aims at shedding light at how our daily lives impact our surrounding environment and the environment out at sea, e.g., the affects of plastic and Styrofoam use.
Events were carried out throughout the country all week long. From a cycle race titled Ride To The Reef (encompassing 70 miles) to Reef Swim and Beach Clean Ups! The event has grown annually and we see more people participating by lending their time and talents to this great cause. From children to adults who either came out to support those participating or grabbed a garbage bag of their own and got their hands dirty!
An event we were very much looking forward to during this Reef Week was the Lionfish Derby on March 14th! This event saw local and experienced divers venture on a hunting spree of the invasive Lionfish, whose intrusion on our waters is harmful to coral life. This event coincides with our own efforts and objectives to eliminate this species from our waters.
After the catch was gathered, the yearly Lion Fish Cook Off was on! Local cooks competed to present a lionfish dish worthy of a trophy where a Hamanasi chef was also be part of the judging panel! Jealous?
Because saving the reef is not just a yearly reminder, Hamanasi supports continues sustainable efforts through local education and property operations.
Let's keep the reef alive and thriving. There is so much to lose and so much more to gain!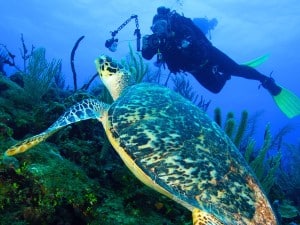 SaveSave