Our Regenerative Initiatives
Hamanasi believes in responsible nature and cultural based eco-tourism.  So what?  Sadly, each day our world becomes a little less green.  At Hamanasi, we are taking steps to minimize our negative impact on and actually regenerate our environment while increasing awareness and appreciation for nature and diverse cultures.  Our goal is to regenerate our environment and communities.  We wish to improve vs. merely sustain.
We were constantly amazed by the green efforts around the grounds and loved every moment.
Anna & Nico, Brooklyn. NY,
Awesome to see a resort doing everything they can to conserve this beautiful place.
Cathy, U.S.A.
It is nice to see the resort taking steps to protect the environment. It is definitely the most eco-friendly resort/hotel we have every stayed at.
Ed and Casey, U.S.A.
Thanks for a great time. I love Hamanasi! Love all the "green" touches. I learned how to green at home in many ways.
Greg & Kathie, Poway, CA
Keep doing what you're doing! Thank you for a wonderful trip. I really applaud all your attention to detail on the green efforts and education. Really makes the resort stand out and puts you at the trip of the list for a return trip.
Shelly & Miguel, Saint Petersburg, FL
It is great to see the commitment to keeping Belize pristine/natural.
Brian, Pittsburgh, PA
Perfect balance with nature! Continue what you are doing!
Chris, Coconut Creek, FL
Many places claim the eco-package but Hamanasi actually seems to follow through and do a number of environmental friendly things.
Anne and Seth, Albuquerque, NM
This is one of the most wonderful places I have ever stayed. I honestly cannot think of anything to suggest. Many resorts claim to be Eco-friendly but most do a poor job at it. You really live it and it is very refreshing. Excellent effort. Thank you for a wonderful and memorable week.
Sandy, Underville, VT
Very impressive what Hamanasi does to make this an Eco-resort. Also like how you give back to the local community.
Sharon, Bloomfield, CN
Please don't change a thing! Huge efforts made by everyone! Very little waste even noticed in the garden tour.
Annabelle & Seth, Garden City, MI
Great to see the emphasis on Eco and sustainability – love your garden and the delicious fruits and veggies coming from it. Great job!
Bruce and Barbara, Princeton, NJ
Continue what you are doing! Thoroughly impressed with the level of Eco-consciousness you bring to every aspect of the resort.
Jonathan and Andrea, St. Charles, MO
Service is top flight; little or no room for improvement. We like how Hamanasi strives to be sustainable, all efforts are appreciated.
Greg and Family, Tellinide, CO
Impressive! My main concern is that the business model contributes to the local economy as well as the owners.
Rachel, Geneva
Our overall policy is to reduce, reuse and recycle keeping in mind the triple bottom line: people, planet, profit.  We have developed an Environmental Management Policy that we strive to carry out daily.  On our journey we became Green Globe gold certified.  We are proud to boast that we were recognized by the Belize Tourism Board for being the first beach resort in Belize to be Green Globe Certified.  Additionally, we earned Sustainable Travel International's STEP (Sustainable Tourism Education Program) Bronze Certification and TripAdvisor's Green Leader, Gold level.  
Along the way, we have received many awards.  This includes the Belize Tourism Board's Sustainability Award, Green Globe's Sustainable Leader Award and the Caribbean Tourism Organization's (CTO) Sustainable Accommodation Award.  Additionally, we accepted the Travel Mole/CTO Caribbean Excellence in Sustainable Tourism Award at the State of the Industry Conference in St. Thomas.  In 2018, the Caribbean Hospitality Industry Exchange Forum (CHIEF) in Miami, Hamanasi was recognized for our sustainable practices and we were presented with the Environmental Sustainability Best Practice Award.  Twice we have won NCW's Eco Excellence Award for Best Eco-hotel.  In 2019, we received the Caribbean Journal's Green Resort of the Year award.
In 2017, Hamanasi became one of the founding members of Regenerative Resorts.  It is a collective of independently owned, environmentally focused luxury hotels and resorts which aim to regenerate the environment and communities.  The collective's second annual convening was held at Hamanas in 2019.  Hamanasi currently serves on the Advisory Board of Regenerative Travel.  
And yes!  We welcome any ideas and feedback that you have. This is a process that we all must do together!
Partners & Certifications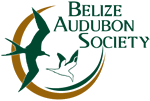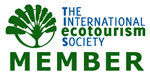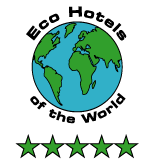 What Can You Do?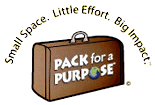 We are proud members of Pack for a Purpose, an initiative that allows travelers like you to make a lasting impact in the community at your travel destination. If you save just a few kilos of space in your suitcase and take supplies for area schools or medical clinics in need, you'll make a priceless impact in the lives of our local children and families. Please
click here
to see what supplies are needed for our project/projects or
contact us
directly with any questions you may have about our various initiatives.