Welcome to Hamanasi Belize Resort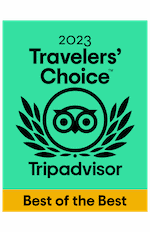 Welcome to Hamanasi, your award winning eco resort on the Southern coast of Belize. Our guiding principle is delivering vacation experiences of a lifetime with gracious Belizean hospitality.  Awarded one of the Top 10 Hotels in the World in the 2022 Tripadvisor Travelers' Choice Awards.  From Mayan pyramids deep in the rainforest to pristine reefs teeming with coral, with Hamanasi you'll discover the best of Belize, on and offshore!
Discover Hamanasi Resort
Luxurious Accommodation
Beside the soothing waves or perched in the singing jungle canopy - you'll be at home in all our rooms.
Adventures of a Lifetime
Our knowledgeable guides will help you explore the best of Belize, both on and offshore.
Romance is in the Air
Whether it's your honeymoon, a romantic getaway or even a private beach wedding, you'll find our secluded Belize resort and luxurious, idyllic setting irresistible.
Location, Location, Location
At Hamanasi you'll be just a day-trip away from Belize's best attractions, both inland and offshore.
The Best of Belize, On & Offshore
From Reef to Rainforest, explore it all with Hamanasi with one Belize all-inclusive package.
Preserving Paradise
We believe that thoughtful eco-tourism can make a positive impact on the environment and in our community, and preserve our little slice of paradise for the enjoyment and education of future generations.