It has often been said that Caribbean people like rum.  Well I have to say that although I cannot vouch for our Caribbean neighbours, this statement stands true for Belize! Belize and Rum go together like pancakes and syrup or rice and beans — a perfect match!
How this fascination began for Belizeans is something I will leave for the expert historians and anthropologists to investigate further. I am certain, though, that its roots are stemmed in long ago tales of pirates, Royal Navy sailors, the sugar and molasses trade and a long shelf life — all intricate factors in what could very well be a Hollywood movie! With over 15 types of rums produced in a country of only 375,000 inhabitants, it makes for a great variety of options!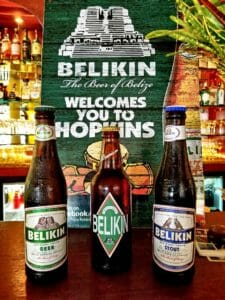 Across Belize as new bartenders are being trained in concoctions and techniques all aiming to perhaps produce a unique cocktail that will eventually embed itself in Belizean culture, there are 5 drinks that these new bartenders need no training in. These 5 drinks are as Belizean as Independence Day on 21 September, and have been learnt by almost everyone — once they reach the drinking age, of course.
Belikin Beer
First on the list is the crowd favourite and very well the most popular on the list! It's the only one without rum and is ready to drink — Belikin beer!!! As the brewers are famously known for saying, "brewed by Belizeans, for Belizeans and only in Belize". Best enjoyed ice cold and on any of the year's hot days, the signature dark bottle is a must at gatherings at home or in crowds.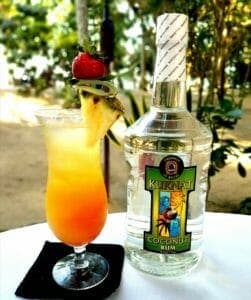 Panti Rippa
Next on the bar is the Panti Rippa! When translated to English it means 'Panty Ripper'.  Although mostly enjoyed by the ladies this mixture of Kuknat coconut rum and pineapple juice is best described as a taste of the tropics. With the right amount of sweet and a refreshing after taste, Panty Rippers go down pretty smooth!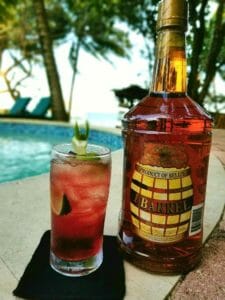 Cranbarrel
Making its way to the stage is the Cranbarrel. Belize's famous One Barrel Rum, which in 2006 won its first international award, is wholeheartedly enjoyed with, yes, you guessed it, cranberry juice! If dark rum is your rum of choice, then Cranbarrel is soon to be your favourite cocktail!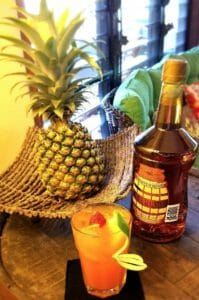 Rum Punch
The Rum Punch is next in line. You might be thinking that a rum punch is a rum punch is a rum punch, right? Wrong! Essentially a rum punch with anything other than Belizean Rum is just a fruit punch. Once again, One Barrel Rum makes an appearance, blended with the Caribbean flavours of pineapple, orange, lime and grapefruit juices to make a Belizean Fruit Punch, the way a fruit punch was intended to taste!
Caribbean Gold Rum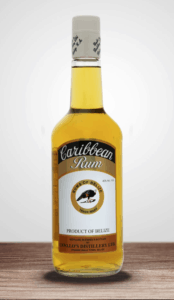 Next we have Caribbean Gold rum. Simply put, this is a very delicious rum, so much so that the jury is still out as to which is the best mixer to accentuate its taste. Everyone seems to have their favourite, ranging from fruit juices to fizzy sodas. We have found that a popular way to appreciate the flavour of this rum is with cranberry juice and a dash of Sprite. It makes for a simply delicious drink!
These libations may vary slightly throughout the country, perhaps a dash of grenadine here or a cherry there, the gist of it is all the same. If you find yourself having an amazing vacation with Hamanasi and even if spirits are not your fav, remember what they say about the Romans: When in Rome… yes, that whole bit.
SaveSave
SaveSave
SaveSave
SaveSave
SaveSave
SaveSave