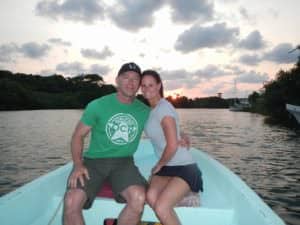 We just love it when our guests choose to come back and stay with us at Hamanasi.  With so many others options out there in the world, when guests come back to us, it proves that we really do make them feel welcome and part of our family!
Randy and Cheryl Foreman have just visited us for their 5th time!  They had never repeated a vacation until they found Hamanasi.  Both have a passion for diving and when they are here, they keep themselves busy diving every single day.  We asked them why they keep coming back to stay with us, and both of them said it is because of the people.  As Randy says:
"at Hamanasi you are not just a number, you are a person. The staff always makes us feel comfortable and they are truly nice, not fake! Coming to Hamanasi is a real vacation, everyone is so friendly. I feel safe, I can talk to everyone in the village, and I find all the Belizean people to be very friendly."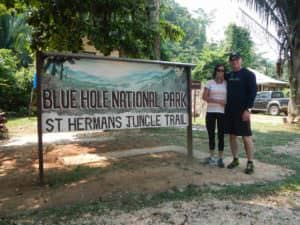 As they dive every day, they love the fact that the dive crew takes such good care of all their dive equipment after the dives.  They also make new friends with other guests, and are already thinking about their 2017 dates and even plan to meet Nancy and Craig, who they just met on this trip, to do more fun dives and inland tours with them.
They live in Las Vegas, NV and Randy is a member of the police department.
We look forward to welcoming Randy & Cheryl back next year, for yet another vacation.