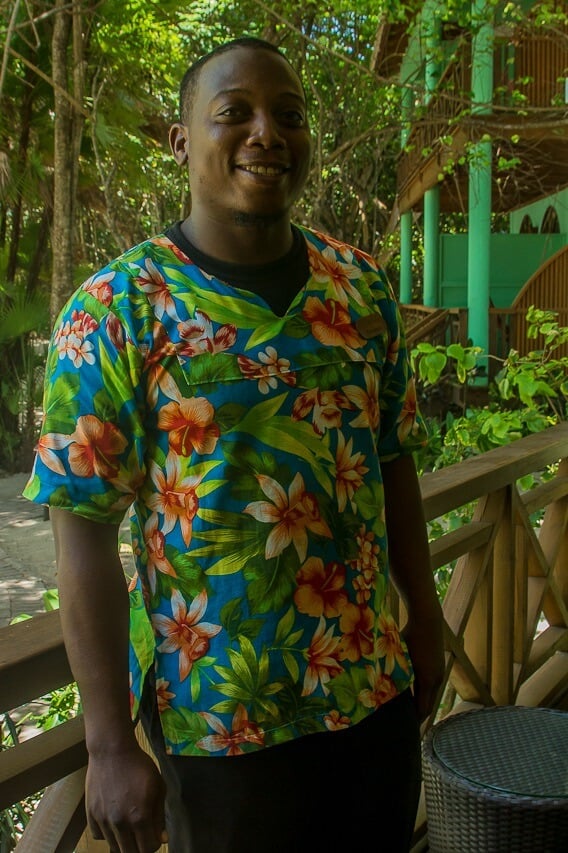 Our guests are a big part of our family, and each week our family grows. Many guests return to visit us year after year, and conversations carry on like they were never gone.
Our wonderful team is made up of so many exceptional individuals and we want to introduce just some of them to you.
This month we would like you to meet Kenneth. Kenneth, or John as some people know him, has been working at Hamanasi as a part of our bar and restaurant staff for 5 years. He can always be found sharing a good conversation with guests while he whisks up a new cocktail concoction for them.
Originally from San Ignacio in the Cayo district of Belize, Kenneth has a passion for travel and often does just that in his free time. That is, of course when he is not simply enjoying some time with his gorgeous son and step-daughter.
As like any bartender, Kenneth is always ready to offer a recommendation if you cannot quite decide for form of hydration you would like. His favourite drink is his 'King Kong' because, he says, it is just a deliciously perfect dessert cocktail!