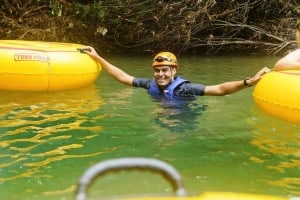 Our guests are a big part of our family, and each week our family grows. Many guests return to visit us year after year, and conversations carry on like they were never gone.
Our wonderful team is made up of so many exceptional individuals and we want to introduce just some of them to you.
Axel, originally from Guatemala, moved to Belize with his family when he was 3 years old. Growing up in the Cayo district, he was surrounded by the Maya historical sites, which peaked his interested and lead him to take his BTB tour guide certification when he was 18 years old. Joining Hamanasi shortly after this, in October 2014, Axel is now our youngest inland guide.
There are no tours he enjoys more than the others, with his passion for Mayan history and bird watching, as well as exploring the numerous caves around Belize, Axel is a wealth of knowledge.
In his free time Axel is most definitely an outdoors person, spending his afternoons playing soccer and his weekends fishing.