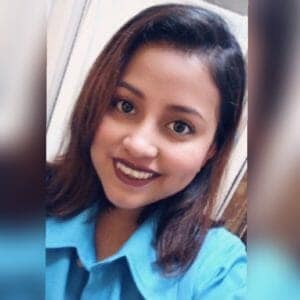 Cynthia Balona is a name you are probably familiar with if you have visited Hamanasi! She is the voice on the other end of the phone when making your reservations and an expert at answering your questions. Despite her young age she is the senior Reservations Agent on the team always willing to share the wealth of information she has about Hamanasi!
Born and raised in the rolling hills of the Cayo District in the picturesque town of San Ignacio, Cynthia came upon the shores of Hopkins Village for a family visit. That visit that lasted longer than planned – 3 years now to be exact!
Soon after arrived in Hopkins, she started her adventures at Hamanasi. First she was a waitress in our Singanga Restaurant, which was short lived — one month only. Upon hearing of an internal vacancy in the reservations department she decided to apply. Cynthia was willing to take on the challenge of learning a new field and pushing her own limitations. To her delight she, got the job! As she shares, "One of my biggest accomplishments at Hamanasi was starting my employment at Hamanasi's restaurant and almost immediately transferring to the Reservations Department."
According to Cynthia, the most enjoyable aspect of her job is getting asked the hard questions by guests, because what she doesn't know soon becomes common knowledge after she investigates. A biologist at heart, she enjoys learning about the flora and fauna of Belize.   And after having lived in different places in Belize, she can tell you a thing or two about animals and flowers!
Cynthia is most proud of her supportive husband and adorable 3 year old daughter. Spending valuable time with her young family is one of her hobbies along with going on adventures!
In July 2018, she marks her 3-year anniversary with Hamanasi. We say, let's make it to the golden anniversary, Cynthia!
SaveSave