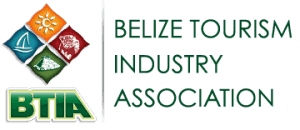 The fourth Belize International Film Festival is taking place from July 17-24, 2010 and tickets are now on sale!
This is not the regular Hollywood screening…in the past, shorts, documentaries, and other film types have been shown highlighting powerful issues, e.g. from Brazil, Mexico, India, Canada, Belize, and other countries.  It is fun and enlightening for adults and kids alike.  Some of the actors and producers also come to Belize for the screenings during the Festival.
For the first time, the Film Festival will be hosted in three locations….Ka'ana Resort near San Ignacio, in San Pedro Town, and in Belize City.  Check out www.belizefilmfestival.com for more information.  Also, HOTEL DEALS can be found on the website.
Prices for the passes are as follows:
MOVIE PASS – $50
(Access to all movies in Belize City, San Pedro and San Ignacio except Opening Night Films)
Belize City: Princess Cinemas, July17 – 24
San Pedro: Paradise Theatre, July 18-19                        San Ignacio: Ka'ana Boutique Resort, July22-23
OFFICIAL RED CARPET OPENING GALA – $50
6 p.m. Fri., July 16 (Bliss Centre, Belize City)
(Red Carpet Entrance, Cocktail Gala, Opening Ceremony, Screening of Opening Film)
SAN PEDRO ALL WHITE AFFAIR – $50
8 p.m. Sat. July 17 (Paradise Theatre, Reef Village Resort)
(Red Carpet Entrance / Opening Ceremony, Screening of film, Pool Side After Party)
RAINFOREST EXCLUSIVE – $50
Wed. July 21 (Ka'ana Boutique Resort, Benque Rd.)
(Red Carpet Entrance, Cocktail Reception, Opening Ceremony, Screening of film)
AWARDS CEREMONY & TRIBUTE TO HAITI BENEFIT- $50
Sat. July 24 (Bliss Centre, Belize City)
(Red Carpet Entrance, Closing Ceremony and Awards, Screening of Haitian films)