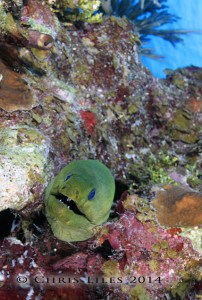 What a difference a week makes.  During our last captains report to recap our Belize dive trips we talked about Mother Nature stirring up the Caribbean Sea a bit and taking us out of the water.  Then the winds shift and die down and we have a week where it all lines up and comes together.  We had a great group of divers joining us through the week with many different dive courses happening and lots of smiling, happy salty faces.  Easily the highlight this week was being able to dive two of Belize's atolls during the week, Glovers and Turneffe Atoll where our new Adventure Centre Manager Chris was able to join us with his camera to captures some great pictures of the amazing reef.
Tuesday we had a boat full of enthusiastic divers including Scott, Jocelyn, Tarah, Arianna, Milt, Norm head to Glover's Reef Atoll.  As people like to say Glovers reef is like everything is on steroids (not that we're condoning PED's) and all the eels and fish are bigger, the coral is bigger and brighter, truly a sight to behold.  Also joining us on the trip to Glovers was Matt and Val from Tennessee.  Matt was working with our local instructor Martin on his first dives for his PADI Open Water certification and had the chance to make his checkout dives on Glovers Reef!
Because Tuesday's dive trip was a three tank trip it also meant Matt would only need one more dive to complete his Open Water cert so his second dive Wednesday was his first dive as a certified diver.  Needless to say Matt as Martin put it, "Was a rock star!"  Finished his course with ease, even if the surface was a bit rough for a few of his swims.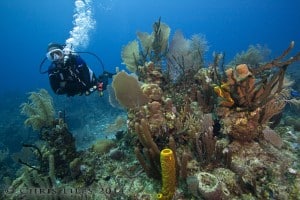 For a long time Glovers has been one of our most requested outer reef dives, but I think more people should come requesting Turneffe Atoll.  Man the ocean was happy to play with us Thursday.  Joining us Thursday was Norm, Mike, Brian and his wife Youpau celebrating their 5th wedding anniversary and Jocelyn who was making her 100th dive!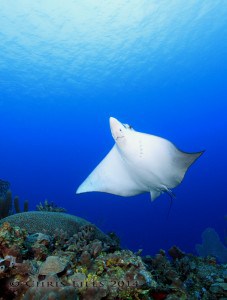 All three dives it seems someone pushed the right button to call in the wild life.  Dive one we found two Eagle Rays, a couple huge GT's, and a turtle right at the end of the dive.  Dive two another Eagle Ray came to check us out, a Nurse Shark and many free swimming eels.  But it was dive three, saving the best for last.  Great Barracuda, a Rough Tail Sting Ray and count them not one, not two but SEVEN Eagle Rays!  The best part?  Four of them where dancing with each other.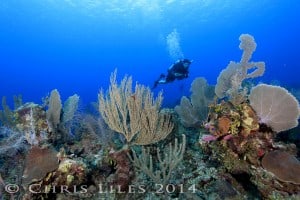 The week ended with a bang as the dive boat just docked with stories of turtles checking out their reflections in the divers masks!  We're looking forward to starting the week off right with a trip to do the Top Three dive sites in Belize tomorrow.  Weather is looking good so lets do our dance to keep the oceans gods happy.