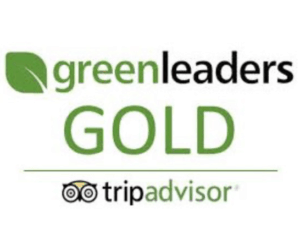 Since 2016, Hamanasi Adventure and Dive Resort is proud to be a GreenLeader on TripAdvisor. TripAdvisor's GreenLeaders is a program that showcases a variety of eco friendly hotels that are committed to green practices like recycling, composting, local and organic dining to name a few. This program makes it easier for travelers to locate and book a greener stay. Each qualifying property is marked with a badge on their TripAdvisor page. Properties are eligible for one of the four badge levels: bronze, silver, gold and platinum. The badge level is determined by a property's overall level of participation in environmentally friendly activities.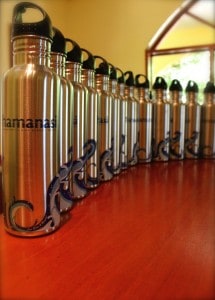 In order for Hamanasi to become a TripAdvisor GreenLeader, Hamanasi's Sustainability Manager along with management and staff delved into a comprehensive application process. This involved, among other things, creating and implementing a lighting plan for the property using even more energy efficient bulbs. Hamanasi was already a Green Globe certified resort, but we felt being certified by TripAdvisor would be important. After completing the application process Hamanasi was certified a TripAdvisor Green Leader, Gold Level status.
"Being a TripAdvisor GreenLeader is an important part of Hamanasi's sustainability program, " said Seleem Chan, Hamanasi's Sustainability Manager. "At Hamanasi, we seek to regenerate our surroundings and communities. We hope that being a Green Leader will help us better communicate our social impact initiatives."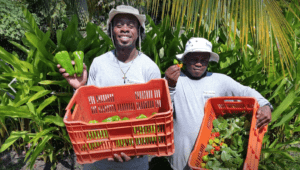 Hamanasi is dedicated to being a premier provider of sustainable accommodation and tours in Belize and Central America. We promote responsible, nature and cultural based eco-tourism. We continually are taking steps to minimize our negative impact on our environment, while increasing awareness and appreciation of Belize's nature and diverse cultures for our guests and employees.  In addition to using energy efficient light bulbs, we also have an organic garden, Energy Star appliances, eco-friendly cleaning products and are reforesting our new part of our property.  Click here for a full list of our sustainability initiatives.
We are very proud to be a TripAdvisor GreenLeader and always looking at ways to improve our sustainability program!
SaveSave
SaveSave
SaveSave
SaveSave
SaveSave