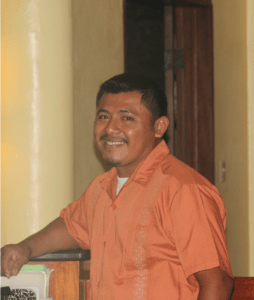 Ambrosio Ical, proud member of the Hamanasi Bar Team, buzzes around busily preparing cocktail drinks at the bar, assisting with pool service and serving in the restaurant when necessary. His main focus is at the bar.  His biggest passion is mixing cocktails with the right blend of ingredients — that is when he is in his element! For the past 6 years he has been perfecting his trade at Hamanasi, understanding that bartending is not only about technique, but also about engaging the customer, which is his favourite part of the job. Getting to know people and their stories is as important to him as getting his drinks right.
"Ambro" was born and raised in the southern town of Punta Gorda, but now enjoys living in Hopkins. His favourite thing to do on his down time is watch a good action movie whilst relaxing at home. He is a proud dad of 2 kids, his youngest a 3 month old daughter!!
Congratulations on your growing family Ambrosio!
SaveSave
SaveSave
SaveSave