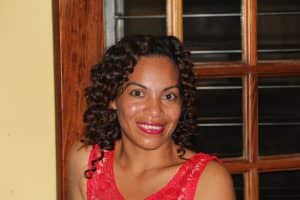 You may have seen her broad smile on the paths to your room.  Melissa, Hamanasi's Housekeeping Supervisor, lives in Hopkins Village, but is originally from Silk Grass Village, a small village located about fifteen minutes away from Hopkins.  She has three kids: one girl and two boys.
When she is not working she goes back to her home town to spend time with her mom and kids.  She also loves to visit her grandmother in Valley Community which is a village along the Hummingbird Highway.  Her hobbies are watching educational programs and listening to gospel music.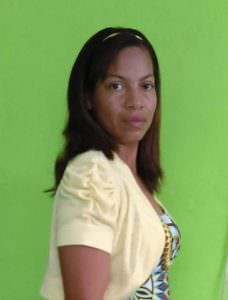 Melissa has been with the Hamanasi family for over thirteen years.  She is a very dedicated person and always makes sure that she completes her job before going home.  One of the reasons she is still here is because she feels at home and enjoys meeting new people.
"Hamanasi gave me the opportunity to uplift myself, by giving me the training I need to do my job," said Melissa.  She is so grateful to the people who believe in her.
Melissa hopes that one day she could climb up the ladder and become a Manager here at Hamanasi.  We think that's possible!