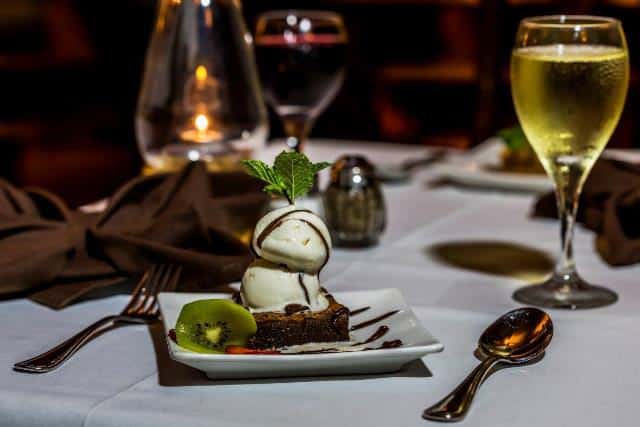 One of our guests' favorite desserts is our Home Made Brownie!  Now you can enjoy it at home.
Ingredients
8 oz unsweetened chocolate squares
1 cup butter
5 eggs
3 cups white sugar
1 Tbsp. vanilla
1 ½ cup  Bebe Agua or All Purpose Flour
1 tsp. salt
Method
Melt chocolate and butter in double boiler and set aside
In mixer, beat eggs, sugar and vanilla at high speed for 10 minutes
Blend in chocolate mixture, flour and salt until just combined
Pour into a baking pan
Bake for 35-45 minutes.
Brownie should be done on the outside and gooey on the inside.
Happy Baking & Eating
From
Hamanasi's Kitchen Staff