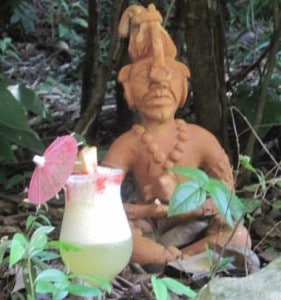 Ingredients:
1 oz Coconut Rum
1 oz One Barrel Rum
1 oz Melon Liqueur
3 oz Pineapple Juice
Chopped up Pineapple
Splash of Grenadine
Try this refreshing drink prepared by our very own Mark – the Melonpine Smash.  Very Refreshing and tropical!!!
Preparation:
Blend ingredients and garnish with pineapple and cherries.  Top of with grenadine syrup.  Enjoy!