A light, refreshing drink to bring a tropical flavor to any event, this spritzer is best enjoyed outdoors. Bring a Hamanasi flavor to your next backyard barbeque, picnic, or just an afternoon on the porch!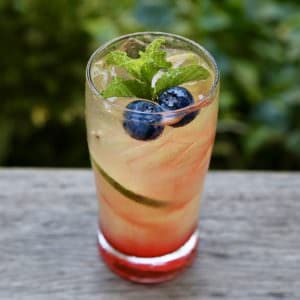 Ingredients:
2 oz White Wine
1 oz Pineapple Juice
½ oz Lime Syrup
2 oz Club Soda
Dash of Grenadine
Fresh Mint
Fresh Berries
Preparation:
Fill your glass with ice cubes. Pour white wine over ice.  Combine pineapple juice and lime syrup in shaker and pour over wine. Top up with club soda and just a dash of grenadine. Garnish with fresh mint, a blueberry, and a blackberry.
Sit back and enjoy on a hot summer day!