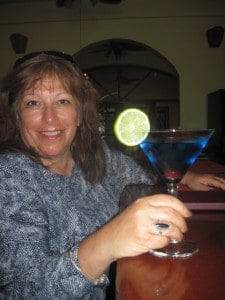 Ingredients:
Lime juice
1 shot of Lemon Light Rum
1 shot of plain Lite rum
1 splash of Blue Curacao
Sprite (optional)
Mark spruced up this Evening's Happy Hour Drink Special from a simple Lime Juice to a Twisted Old Fashion Limeade.
Preparation:
Shake lime juice, both rums and splash of blue curacao over ice.  Serve in chilled martini glass and garnish with slice of lime and a cherry.  Optionally add and some Sprite to fizz things up.  Enjoy!