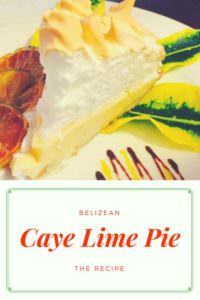 Ingredients:
3 large egg yolks
1 (14-ounce) can sweetened condensed milk
2 teaspoons grated lime zest
1/2 cup freshly squeezed lime juice
1/2 cup heavy cream
1 prepared 9-inch graham cracker crust
4 egg whites
6 tablespoons sugar
1/2 teaspoon cornstarch
Pinch salt
If you have ever stayed at Hamanasi, you know we make a pretty mean Key Lime Pie. Its our most popular dessert, so we decided to share our recipe.
Preparation: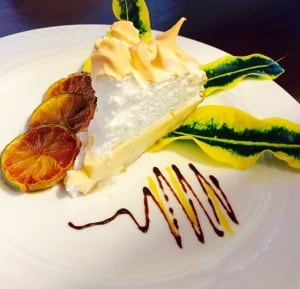 Preheat the oven to 350 degrees F. In a medium bowl, whisk together the egg yolks and condensed milk. Stir in the lime zest, lime juice, and cream. Pour the filling into the crust and bake about 30 minutes or until firm. Remove pie from oven.
Meanwhile, make the Meringue: In a medium bowl beat the egg whites until soft peaks form. In a second bowl, stir together the sugar, cornstarch, and salt. Add the sugar mixture, a little at a time, to the egg whites, beating between additions. Continue to beat until the sugar dissolves. Spoon the meringue over the hot pie filling. Torch the meringue to give it's golden color; or bake for 10 to 12 minutes. Serve pie warm or at room temperature and garnish with caramelized lime slices. Enjoy!