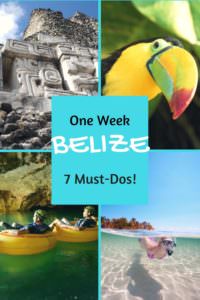 Tucked just below the Yucatan Peninsula is the stunning jewel of Belize. With rainforests teaming with birds, striking ancient Mayan ruins and the world's second longest barrier reef, Belize boasts a dizzying array of activities and sites that could keep one busy for a year. If you are like most, however, you will only have seven vacation days. Here's a list of must-do activities for that one week in Belize.
1. Dive or Snorkel the Barrier Reef!
At 185 miles long, the Belize Barrier Reef is the longest reef in the Western Hemisphere. Off Belize's southern coast is the South Water Caye Marine Reserve, the largest marine reserve in the country where you can spot fevers of eagle rays and schools of Creole wrasse.   Just beyond the barrier reef lie 3 of the Caribbean's 4 atolls.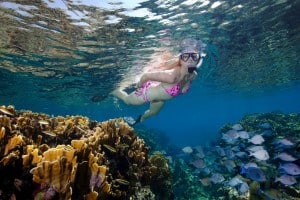 Glover's Reef Atoll is a UNESCO World Heritage site full of staghorn coral and swim-throughs, as well critical grouper spawning grounds. Made famous by Jaques Cousteau is the Blue Hole on Lighthouse Reef Atoll. This trip typically involves a commitment of a 2-3 hour boat ride to see the collapsed cave that is 1000 feet across and 400 feet deep surrounded by a ring of coral. Regardless of where you go, be sure that you choose a reputable dive and snorkel facility.
2. Explore a Cave!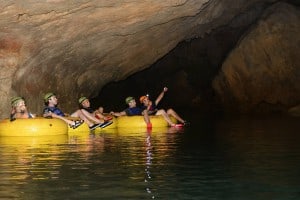 With its limestone substructure, Belize is ideal for spelunking. Here it's the real deal. The only lights in these subterranean mazes are the ones on your helmets.   Guides lead you past massive stalactites, stalagmites and crystalized flow formations. Caves were sacred ceremonial sites for the ancient Maya, who believed they were the entrance to "Xibalba" the Mayan underworld. To this day pottery chards and skeletal remains are found in many of Belize's cave systems. Check out St. Herman's Cave along the Hummingbird Highway or the Actun Tunichil Muknal (ATM) Cave, a.k.a. Crystal Maiden Cave, in the Tapir Mountain Nature Reserve. For the more adventurous, try cave tubing! Imagine floating down an underground river in the comfort of your own inner tube – with only your headlamp lighting the way.
3. Try Birding!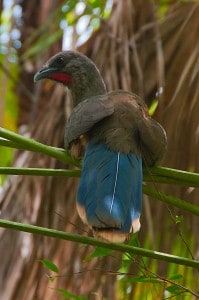 Never been a birder? After a trip to Belize, you will be! Belize is home to 600+ species of birds ranging from the colorful national bird, the keel-billed toucan, to statuesque jabiru storks to raucous parrots. Along the coasts and cayes you'll find sand pipers darting in the tides, pelicans scooping up fish and boobie and frigate colonies clinging to mangroves. In the coastal savannahs are a variety of wading birds including roseate spoonbills, wood storks and tiger herons. In the dense mountainous rainforests are red-capped manakins, jacamars, blue-gray tanagers and more. Belize is the type of place where you become a birder, and if you already are one, it's the place where you'll add many new birds to your life list!
4. Go back in time with spectacular Mayan Ruins!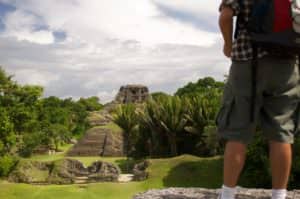 For two millennia Belize was at the heart of the ancient Maya world. Throughout the country are hundreds of Mayan sites, some well excavated, some swallowed by the jungle. Every visit to Belize should include visiting at least one ancient Mayan ruin!
Near the western border is Xunantunich, whose main pyramid has impressive hieroglyph friezes and views for miles over the Maya lowland. Deep in the Maya mountains is Caracol, the sprawling city-state that once defeated Tikal.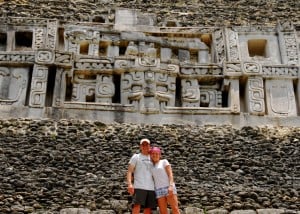 In the south are several important sites, including Nim Li Punit and Lubaantun. Walk amongst ancient Mayan temples and feel yourself transported to a long lost civilization.
5. Swim in a Jungle Waterfall!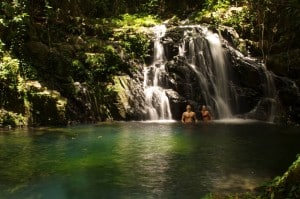 No trip to paradise can be complete without a refreshing plunge in a rainforest waterfall pool! When that paradise is Belize, the only question is which waterfall you'll choose! At the world's only jaguar preserve, the Cockscomb Basin Wildlife Sanctuary, there are several waterfalls you can hike to.
In Mayflower National Park a steep climb to Antelope Falls is rewarded with a well-deserved swim in a pool above the main falls AND a fabulous lookout to the Caribbean Sea on the way down. Elsewhere in Belize, there is no shortage of secluded waterfalls to discover – don't leave without taking a dip!
6. Zipline Through the Rainforest Canopy!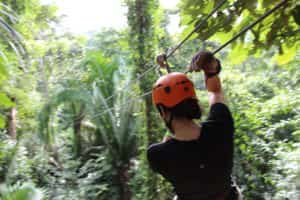 A rush like no other!   Try ziplining through the rainforest canopy past towering trees and curious birds, often with the roar of howler monkeys in the background. With extremely safe equipment and experienced guides, almost all ages are able to experience this thrill.
7. Hang with the Locals!
One of the great things about Belize is it is a cultural mixing bowl. Here you can make chocolate with Mayas and in Garifuna communities like Hopkins, catch the beat at a local drumming center.   The cuisine combines elements of these cultures, along with Creole, Mestizo, East Indian and even Chinese. And if you see a horse and buggy on the road, you've likely encountered a Mennonite. The best part is that English is the official language of Belize and the locals are very friendly. So, grab a Belikin beer and make some new friends.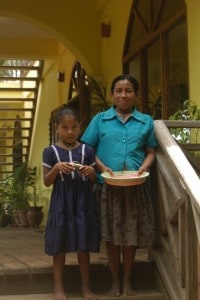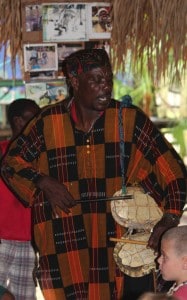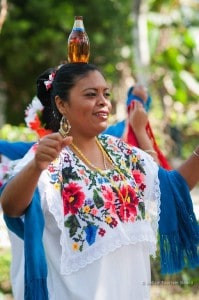 With only one week, you'll be busy with the activities above. If you have some extra time, there are a few more adventures you might squeeze in:
Whatever you do on your trip to Belize, be sure to spend some time swaying in a hammock on the beach. And then come back for more!