We all did it! Hamanasi is proud to announce that we have been named the winner of the 2016 Eco Excellence Award in the Eco-Hotels category! A big shout out to all our guests and friends who voted for us!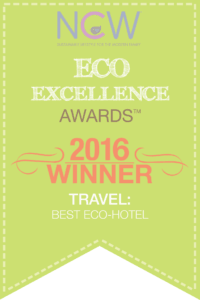 Regarded as one of the biggest Media Awards, the Eco-Excellence are the only ones to recognize excellence in the world of sustainability and social responsibility. NCW Magazine is a project of Green Spot Media, which supports the desire to inspire positive change in a new generation of parents that today are facing educational but also ecological and social challenges. The idea is to provide modern parents with a platform to learn, exchange and reflect over alternative choices and alternative ways to raise their children.
Being named a 2016 Eco Excellence winner is meaningful to Hamanasi as we strive to operate sustainably daily. "We are devoted to conservation and sustainable practices at Hamanasi, as well as outreach activities in surrounding communities," said Seleem Chan, Hamanasi's Sustainability Manager. "Receiving the Eco Excellence Award is an honor, especially since our guests appreciate our efforts and voted for us."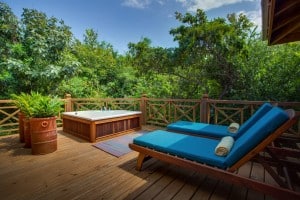 Hamanasi has been committed to sustainability since day one.   The buildings were designed allowing for plenty of natural light and airflow. We built around existing vegetation as much as possible and replaced (many times over!) any trees that may have been disturbed. Throughout the resort you will find eco friendly products and practices being used – from natural cleansers to Energy Star and WaterSense rated appliances to composting. Our Green Team led by our Sustainability Manager furthers this through on-site and community education. Both Green Globe and Sustainable Travel International have certified Hamanasi.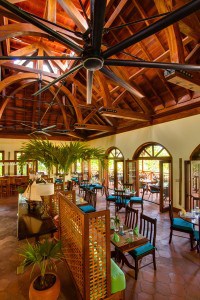 While at Hamanasi we hope you have the chance to read our sustainability booklet, note the Green
Board and take part in our Green Cocktail Hour on Tuesdays. Our gardeners would be thrilled to take you through our organic garden and show you all the fruits and vegetables we raise – and you can savor in the restaurant! You also may chose to visit the nearby Hopkins Belize Humane Society and local school, both of which Hamanasi supports.
Once again, thank you to all who voted for Hamanasi. We are thrilled to be named the 2016 Eco Excellence Award winner for the travel category!