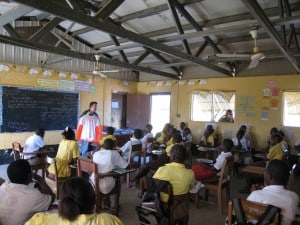 Ingredients: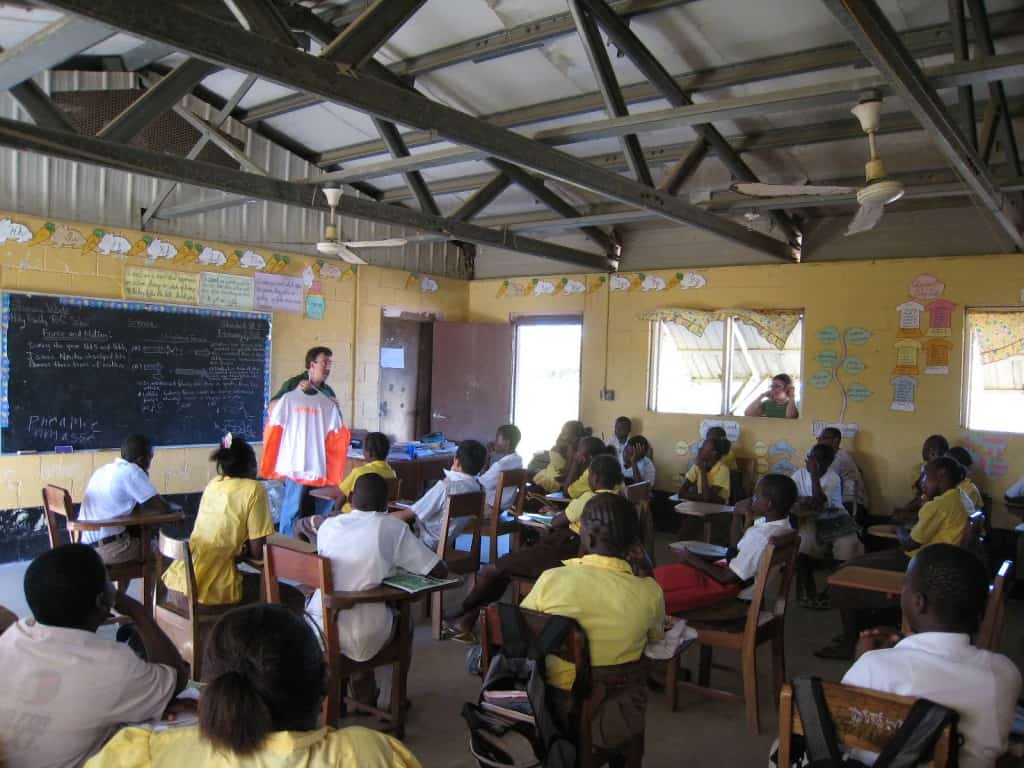 One of the most popular inventors of the United States, and a frequent guest of Hamanasi Adventure and Dive Resort; Eric Knight visited the Holy Family school in Hopkins on February 1st, 2011 to talk about inventions with the students of Standard XI.
Mr. Knight displayed a variety of his inventions.  He also talked with the students about rockets, as well as his latest book:  The New Race to Space.
"The students were amazing," Mr. Knight said. "They were quite knowledgeable about scientific breakthroughs around the world.  We even talked about high-speed trains, electric cars, even a newly developed flying car.  We also discussed the Space Shuttle and the future of space travel."
Mr. Knight continued, "These mostly 12-year-old students were talented and engaging.  It's clear that many of the leaders of Belize tomorrow are right here in Hopkins today."
Hamanasi would like to thank Eric and his wife Elsie for taking time out of their vacation to share their passion for inventions with our children.  We look forward to hearing all updates on their new inventions and having them back with us again in 2012.